My Life as a Screenwriter You've Never Heard Of... →
This is great.
"When in doubt, make a fool of yourself. There is a microscopically thin line..."
– Cynthia Heimel
"Standing Ovations are now de rigeur in the theater. They used to be rare,..."
– Stephen Sondheim, not a bad thing (via boringoldraphael)
"It is not the critic who counts: not the man who points out how the strong man..."
– Teddy Roosevelt, "Citizenship in a Republic." (via williebhines)
jessicaschein: New York Times: What's the best thing about writing a book?  Jonathan Franzen: The meaning it temporarily lends to my existence. New York Times: The hardest or least enjoyable part? Jonathan Franzen: The years of doubting whether I actually have another story to tell.
thatbirch: thatbirch: I hear Will Hines...
"Four good life lessons I learned at Pixar that I was thinking about this am: ..."
– Josh Anon (via Twitter)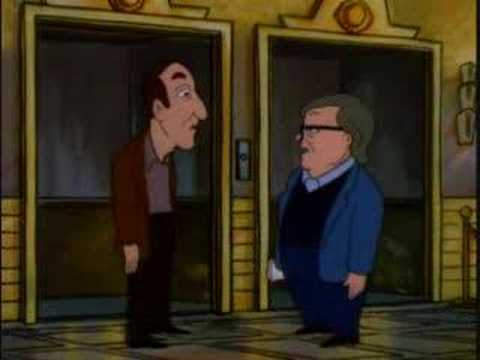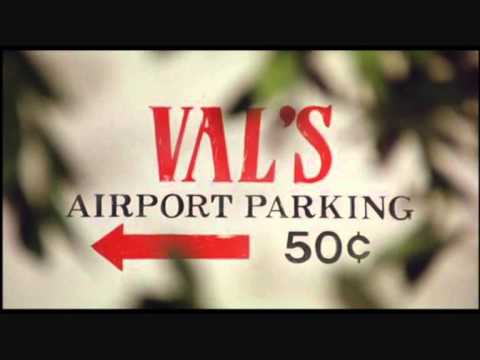 Things I Find: Happy Ten Years, 307 West 26th... →
patbaer: April 1st, 2003 is the beginning of the 3rd phase* of the UCB Community in NYC. On Monday, March 31st we moved equipment into what was previously called the Maverick Theater. The place was cleaned, the lights were hung, a tech booth was fashioned. On April 1st, Day 8: Take Complete Control… I have so many conflicting emotions about the fact that this was TEN YEARS AGO.
This. Now.: This is a specific moment →
daveholmes: Tell it, Alex Fernie. Read it, rest of y'all.  PS: if these guys had stolen a drunk girl's wallet, spent all her money, and then bragged about it on camera and in text messages, I'm pretty sure they'd be charged with theft. I'm pretty sure we wouldn't be arguing about the definition of theft, or whether the penalty for theft is an appropriate thing to deal out. We know we're not...
1 tag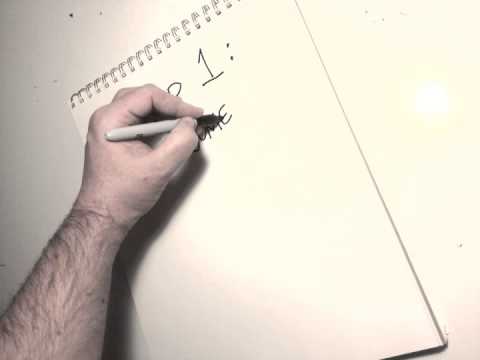 "The arts are not a way to make a living. They are a very human way of making..."
– Kurt Vonnegut, A Man Without a Country (via kateoplis)
The UCB "Controversy" - NY Times Edition
I've already written about this "should UCBT pay its performers?" debate.  I even "discussed" the issue with Jason Zinoman on Twitter before he wrote his NY Times article.  And many other people have written wonderful defenses of the UCBT model. Personally, I think comparing UCBT performers to corporate interns and strippers is ludicrous.  Corporate interns are...
nate dern: In Defense Of The UCB Theatre's... →
natedern: Yesterday the New York Times published an article that was critical of the Upright Citizens Brigade Theatre's business model. I'd like to say a few words defending the UCB Theatre. In a nutshell, this is what I'm talking about in case you don't know: the UCB Theatre is a comedy theatre that… This. Exactly.
Kate Spencer: On Seeing Lena Dunham Naked →
katespencer: When I was 10 years old, some moms in my fifth grade class organized an end of the year pool party for our entire grade. It was one of the first times I can recall being sent into a tailspin of anxiety for weeks, because it meant I had to wear a bathing suit in front of my classmates. After many…
The UCB Response... →
It basically boils down to this: Some people feel like being paid a few dollars for performing is the only fair way for a theatre to not take advantage of its performers.  The UCB feel like the non-monetary things they offer to the individual and the overall benefits of their model to the larger community are worth more than a few bucks. And paying that few bucks will undermine, and possibly...
mikescollins: I'm 100% positive I'm forgetting something that I'd put in my Top 5 but right now, off the top of my head, these are my five favorite shows I've ever seen at UCB. Not numbered cause they're not in order. We Used To Go Out Showgirls: The Best Movie Ever Made. Ever. Prison Freaks: A Talent Show Small Men (This one is still running!) The C Word [EDIT: Gutenberg! The Musical! I...
The UCBTNY "Controversy"
Hey everybody!  I'm having a slow day at my TV writing job that I got thanks largely to the training and experience and connections I got at the UCB Theatre in New York (AND ALSO MY OWN TALENT!!  LET'S NOT FORGET HOW TALENTED I AM!  I BUILT THIS!).  So… as a former UCBTNY performer and guy-who-was-paid-to-see-tons-of-UCBT-shows-for-years-and-years, I figured I'd weigh in on...
"You are older at this moment than you've ever been before, and it's the youngest..."
– You Are Going to Die (via kateoplis)
"I don't know the key to success, but the key to failure is trying to..."
– Bill Cosby
williebhines asked: Hello Anthony. Are you doing improv out there? If not, do you miss it? Separate question: do you think with an improviser's vocabulary when you are working on your big fancy SCRIPTS?
Here We Are In 2013
Well folks, I don't know who reads this, but yet another year has happened and then ceased to happen all in less than 400 days. Even after living through it so many times, I still marvel at the majesty. And so, I present without further adieu (ado? adew? akookachoo? (that's a music joke)) … Jeremiah's New Year's Resolutions For The New Year 2013 1. Stop Pretending I'm Happy I usually spend...
A Short Lesson in Perspective →
A reminder… to be read annually (or more often as needed)
"Artists don't talk about art. Artists talk about work. If I have anything..."
– PADDY CHAYEFSKY (via Advice To Writers)
"Bottom line is, even if you see 'em coming, you're not ready for the big..."
– Joss Whedon (via myquotelibrary)
"I don't want to work with people I don't like. Life is too short. So you do..."
– Tim Cook, cited by Josh Tyrangial (via bijan)